Blogdog – Automated Content for Real Estate
View Website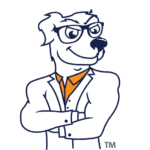 Put your blog on cruise control with Real Estate Blogdog content. You will get new, unique, seo optimized content published to your blog daily. But it doesn't stop there. Share it directly to your social media as well.This plugin publishes a blog post from an external api to a WordPress website daily.
An admin page included in the WP-admin allows users to set and adjust data sent to the Blogdog api to reflect changing market trends.
Hosted by wordpress.org
My Part in Development
Planning
Analysis
Design
Development
Implementation
Skills Required
PHP
WordPress
HTML
CSS
API Integration
MySQL
jQuery
AJAX
Photoshop
Check out the, "How to Use", plugin video.